Situated in the Tibetan plateau, Ladakh region is a mesmerizing landscape. The barren mountain ranges with sparse vegetation, beautiful valleys and magnificent rivers like Indus and Zanskar create a unique habitat, which supports some rare wildlife. From July to September, a lot of birds from other warmer parts of India also come here for breeding.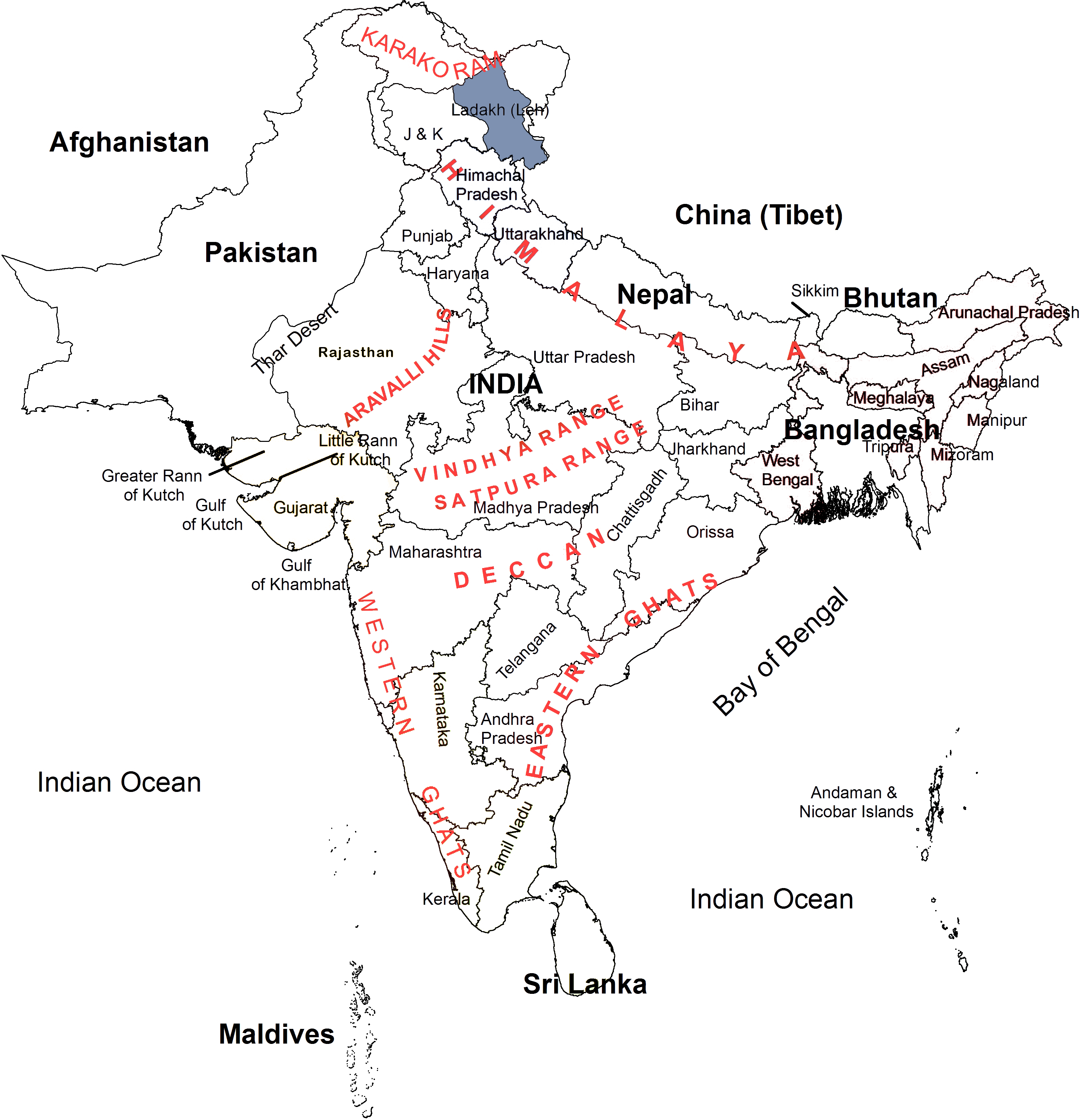 Bird Facts:
Over 200 bird species
Around 7 globally threatened and 6 near threatened species
The best place to sight Black Necked Crane and elusive Snow Leopard
Many species of Tibetan plateau can be seen

 
Best Time to visit: 
For Mammals: Jan – April
For Birds: Mid June to September
Ladakh is  very important breeding ground for globally threatened Black Neck Crane. Other notable birds found in Ladakh are Ibisbill, Tibetan Partridge, Tibetan Sandgrouse, Tibetan Snowcock, Himalayan Snowcock, Chukar Partridge, Eurasian Eagle Owl, Little Owl, Bearded Vulture, Golden Eagle, Upland Buzzard, Saker Falcon, Goosander, a great variety of Rosefinches, Accentors, Horned lark, Tibetan Lark, Fire Fronted Serin, Groundpecker and a variety of finches. 
Ladakh is the best place to see and photograph the elusive and beautiful Snow Leopard. Ladakh is inhabited by eight wild ungulates: Tibetan Gazelle, Tibetan Antelope, Blue Sheep, Ladakh Urial, Asiatic Ibex, Tibetan Argali, Tibetan Wild Ass, and Wild Yak. Apart from snow leopard, other interesting carnivores include Pallas's Cat, Lynx, Wolf, Red Fox and others. Ladakh is also a great place to see a large variety of rodents like Himalayan Marmot, Long-tailed Marmot, Pika, Vole and Wooly hare.
The most important birding and wildlife sites in Ladakh include Tso Kar, Tso Moriri, Hanley, Nubra Valley, Warila Pass, Zanskar Region and Hemis National Park. 
Suggested Itineraries
Birding Ladakh: Leh (2 nights) – Nubra Valley (3 nights) – Excursions to Wari La- Pangong Tso (1 night) – Leh (1night) – Hanley  (3-4 nights) – Tso Moriri  (2 nights) – Tso Kar (3-4 nights) –Leh 
Snow Leopard Tour (December to March): Leh- Hemis National Park- Rumbak Valley – Husing Valley- Tarbung Valley- Spituk- Ulley; Ligtse- Tukla- Phulak- Yangthang- Saspotsey [Stay Leh (3 nights) Husing Camp (5 nights)  Ulley / Ligtse in Rong Valley (4 nights)]
We specialize in designing customized tours depending on your interest and time availability. Please contact us for designing a perfect experience for you.