The Western Ghats is one of the biodiversity hotspots of the world. Highly rich in endemic flora and fauna, the Western Ghats are enchanting for nature lovers, birders, and wildlife photographers.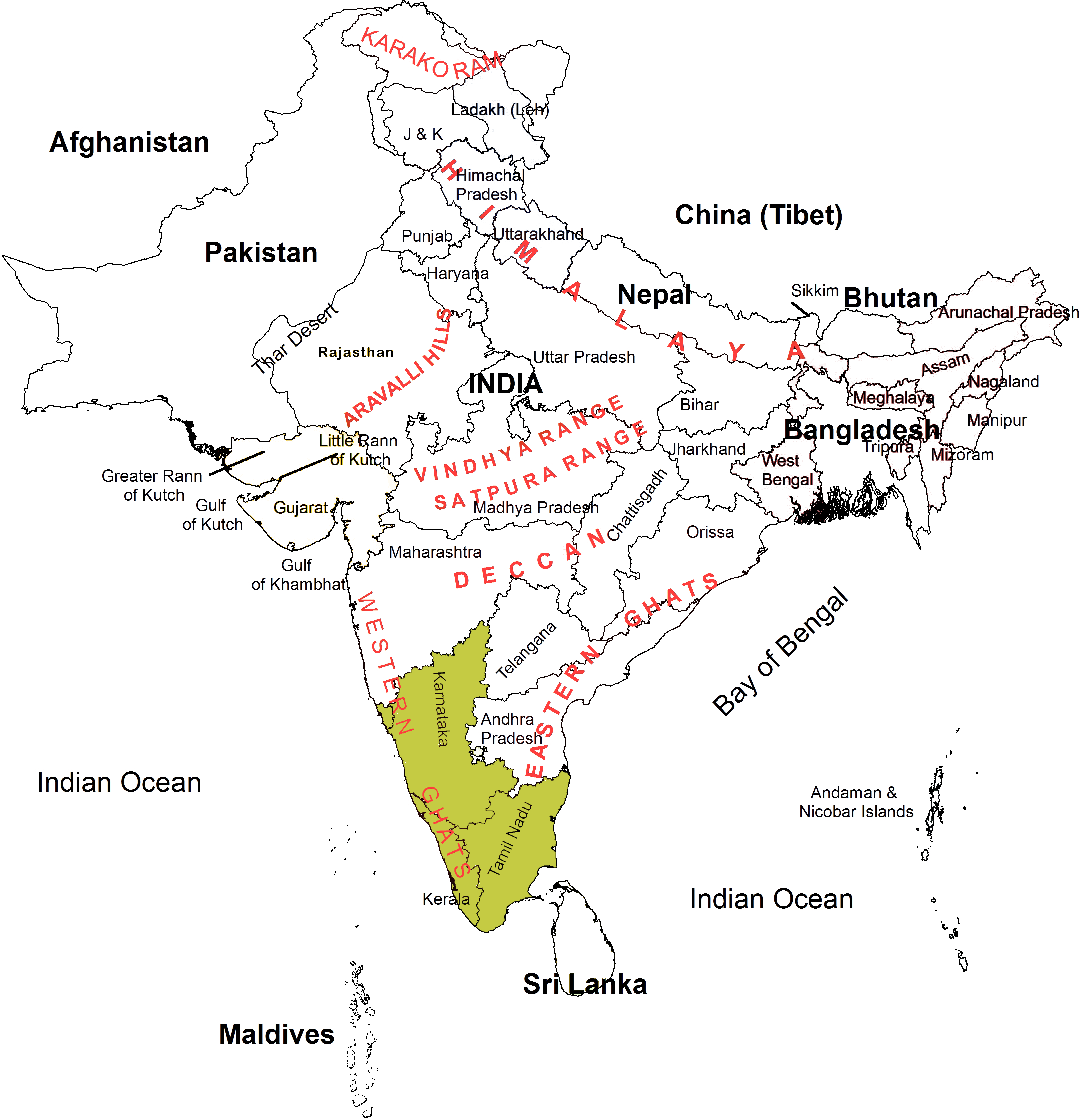 Bird Facts:
Over 500 bird species
Around 25 globally threatened and 18 near threatened species
The Western Ghats has 80 species endemic to the subcontinent of which 28 endemics are exclusive to the Western Ghats
Part of Western Ghats and Southern Deccan plateau Endemic Bird Areas
Best time to Visit: November to March
Globally threatened species one can sight during the trip includes Western Ghats Endemic Avifauna like Black-chinned Laughingthrush, Nilgiri Blue Robin, White-bellied Blue Robin, Grey-headed Bulbul, Black-and-orange Flycatcher, Nilgiri Flycatcher, Kerala Laughingthrush, Nilgiri Pipit, Nilgiri Wood Pigeon, Broad-tailed Grassbird, Yellow-throated Bulbul and near-endemics like Malabar Pied Hornbill. Other Western Ghats endemics include Grey Fronted Green Pigeon, Malabar Woodshrike, White Cheeked Barbet, Crimson Backed Sunbird, Flame Throated Bulbul, Malabar Parakeet, Malabar Grey Hornbill, Malabar Barbet, Malabar Lark, Malabar Starling, White Bellied Treepie, Rufous Babbler, Nilgiri Flowerpecker, Nilgiri Thrush, White Bellied Blue Flycatcher, Wayanad Laughingthrush, and Vigors's Sunbird. Apart from these, one can see Great Eared Nightjar, Sri Lanka Frogmouth, Sri Lanka Bay Owl, Blue Faced Malkoha, Malabar Trogon, Malabar Pied Hornbill, Great Hornbill, Yellow Billed Babbler, Lesser Hill Myna, Chestnut Headed Bee-Eater, Jerdon's Nightjar, Orange Minivet, White Bellied Minivet, Asian Fairy Bluebird, Bronze Drongo, Square Tailed Bulbul, etc. during the birding walks in the Western Ghats. 
Some interesting endemic mammals that can be seen there are Malabar Giant Squirrel, Nilgiri Tahr, Nilgiri Langur, Bonnet Macaque, Lion Tailed Macaque and Nilgiri Marten. One can also see Dhol, Gaur, Grizzled Giant Squirrel, and Asiatic Elephant.
The important areas to explore are Thattekkad Bird Sanctuary, Eravikulam National Park, Nagarhole National Park, Periyar National Park and Wildlife Sanctuary, Munnar, Ooty, and some areas in the Nilgiri Biosphere Reserve.
Suggested Routes:
Thattekkad (3nights)- Periyar (2nights) –Munnar (2nights)- Kochi

 

Thattekkad (3nights)- Periyar (2nights) –Munnar (2nights)- Ooty (1night)– Mudumalai (2nights)– Mysore (1night)- Bangalore

 

(1night)
Thattekkad (4nights)- Munnar (2nights)
Munnar (2nights) – Valparai (2nights) – Mudumalai (3nights) – Nagarhole (2nights)

 
We specialize in designing customized tours depending on your interest and time availability. Please contact us for designing a perfect experience for you.